WEIGHS JUST 5500 lbs DRY!

10 Foot Garage with a slide
Several to choose from just south of Edmonton!

XLR THUNDERBOLT SERIES

Thunderbolts are the top of the XLR family of Toy Haulers and are some of the most luxurious in the Edmonton area! There is nothing spared from these Toy Haulers and we have been one of their largest dealers since we began 9 years ago in Nisku Alberta. Like these happy campers, you too will see how XLR toy haulers combine tough construction, quality materials and smart floor plans to make one of the best toy haulers for sale in Edmonton!!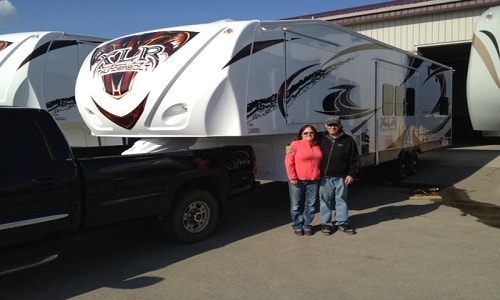 GIVE US A CALL @

1-888-869-1464

to see what they're smiling about!


FULL BODY PAINT AVAILABLE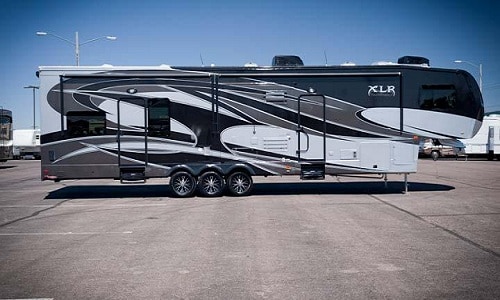 This is called "black pearl" and is one of many colors available in our XLR toy haulers. Black pearl has so far been the most popular paint color in the Edmonton area, but there are more to come! Apart from looking nicer, body paint paint prevents sun depreciation and makes your toy hauler look as close to new as possible! We don't get a very long sunny season in Edmonton, but when we do it can be intense! Class A motor home manufacturers have been using full body paint to help their clients protect their purchases for years, so it only makes sense that luxury fifth wheels have followed suit.