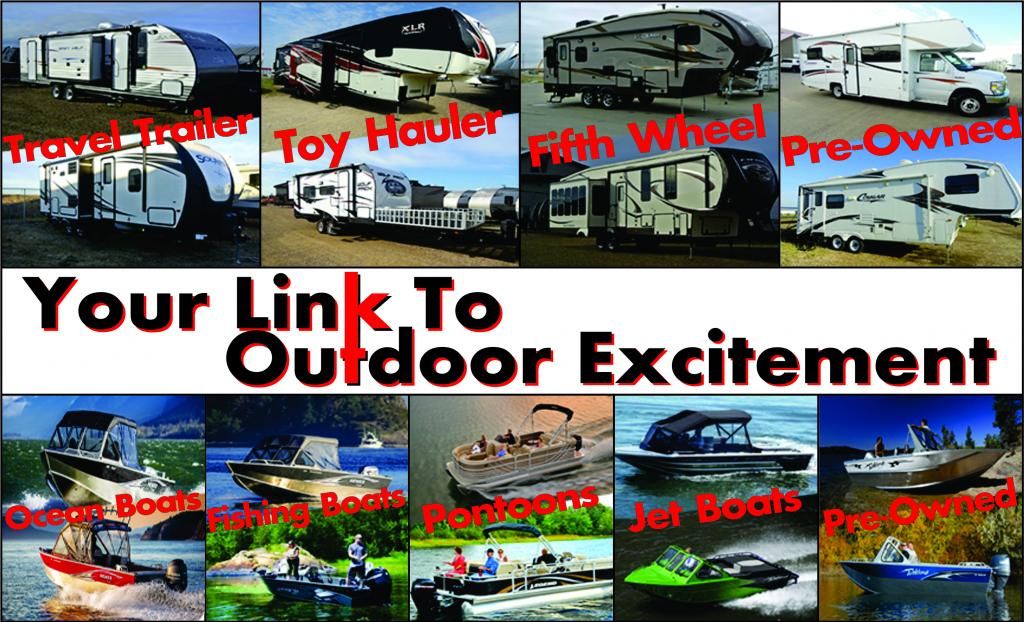 Mercury Motors & Service
Yamaha Motors & Service
South Bay Pontoon Boats
Travel Trailers By Shasta
Travel Trailers By Forest River
Work & Play Toy Haulers
Over the years, Coachworks RV & Marine has shuffled through various brands of travel trailers, fifth wheels, river boats and lake boats to find the right mix of quality, value and utility. We've never tried to be everything to everyone, rather we've aimed our sights on those RV and boat brands that simply bring more to the table for those seeking great value. Like Legend boats, whose catalogue pricing and huge accessories package make choosing the right Legend boat easy, and provide you the option to make your boat exactly how you want it. Or Hewescraft marine, whose boats are built with specific utility in mind, and are so rugged they are the number one selling boat in Alaska!

In keeping with our towable RV roots, we have brought on some excellent fifth wheel and travel trailer brands for the 2014 season. In addition to being the largest XLR Toy Hauler dealer in Canada we are proud to annoucne that we will be The Edmonton RV dealer for phoenix by Shasta, and Flyte by Shasta. And that's just in addition to some major changes that are being made by our manufacturers for the 2014 season!

Coachworks loves toy haulers, so we're excited to mention that we have also became an Edmonton Wolf-Pack dealer! Since we started, and XLR toy haulers were called all Canadian sport, Coachworks has always been a dealer for XLR toy haulers in Edmonton. We and our customers always wanted more toy haulers here, but we just couldn't find a brand that lived up. Until now that is! We're excited to announce we finally found a brand to fit the bill and have brought on Wolf Pack toy haulers as a great addition for those looking for a lighter travel trailer toy hauler!